Bridge Fellowship will host its annual RENEW Conference from October 16-18 at the Maranatha Bible & Missionary Conference Center in Norton Shores, MI.
Register today using this link.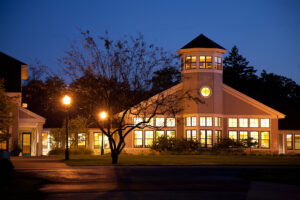 We believe this year's conference is a very important one for our fellowship and we are designing it to be as attractive and affordable as possible in order to have the maximum number of our churches and pastors participating.
Beautiful Lake Michigan location with onsite meals included, lodging, and activities
Accommodations include lodge rooms, apartments, and cottages
Interactive sessions including ministry case studies
Encouraging sessions for women
Nursery, children's activities, and teens' activities during sessions
Lighter schedule to provide more time for fellowship and personal refreshment
Cost subsidies available
Conference flyer and detailed pricing information
*Subsidies coming from Bridge Fellowship's annual budget, targeted fundraising, and opportunities for churches to make special contributions to the conference fund. If interested, please contact our Executive Director Doug Crawford at [email protected]